Mayonnaise with White Peach and Garlic flavors
4 person(s)
Fast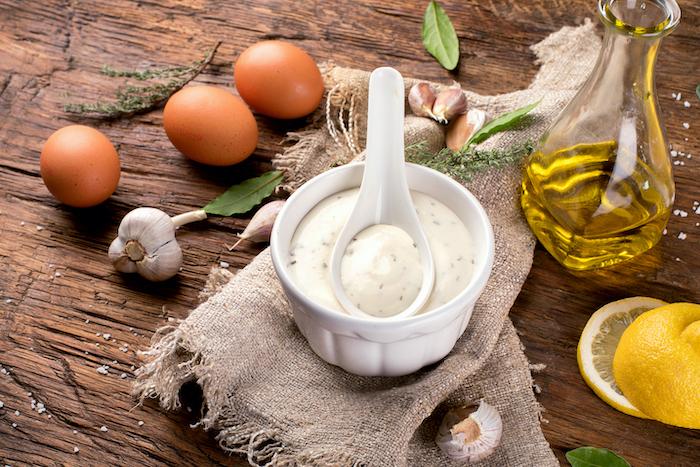 3 cloves of garlic
2 egg yolks
25 cl of fruity olive oil
1/2 teaspoon of white peach flavor
5 drops of garlic flavouring
Preparation:
Peel the garlic cloves, cut them in half, remove the germ (if necessary), press them in a garlic press over a bowl.
Add the egg yolks, a little salt, the natural garlic and white peach flavors, then the olive oil in a stream, stirring with a hand whisk (or with a mixer) to make the mayonnaise.
Set aside.
This mayonnaise is perfect with an aioli!
Enjoy!
Flavors used in this recipe :