Mint flavored ice cream
6 person(s)
Long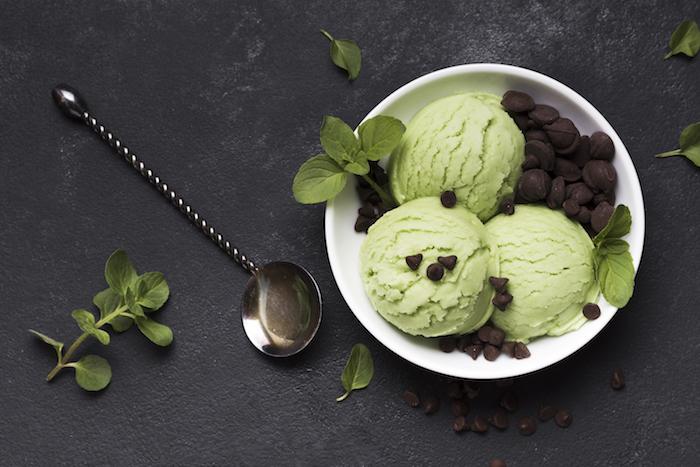 For 1L of ice cream :
75cl of milk
150g sugar
7 egg yolks
3 drops of mint flavouring
Preparation:
Boil the milk with a few drops of Mint flavoring (you can choose another flavoring for Ice Cream).
While the milk is heating, beat the eggs with the sugar in a bowl.
When the milk is ready, pour the hot milk over the yolks while whisking. Heat the cream again until it thickens.
The cream is good when there is no more foam on the surface.
The cream must not boil so as not to cook the eggs.
Then pour it into another container to stop the cooking.
Place the mixture in the freezer and when it starts to set (after 20 minutes), take it out and blend it.
Put it back in the freezer and repeat this step at least 3 times.
The more times you repeat this operation, the smoother the ice cream will be. Take the ice cream out and enjoy.
Enjoy your ice cream!
Flavors used in this recipe :