Scallops marinated in olive oil, with wild strawberry, rose and basil flavors
2 person(s)
Fast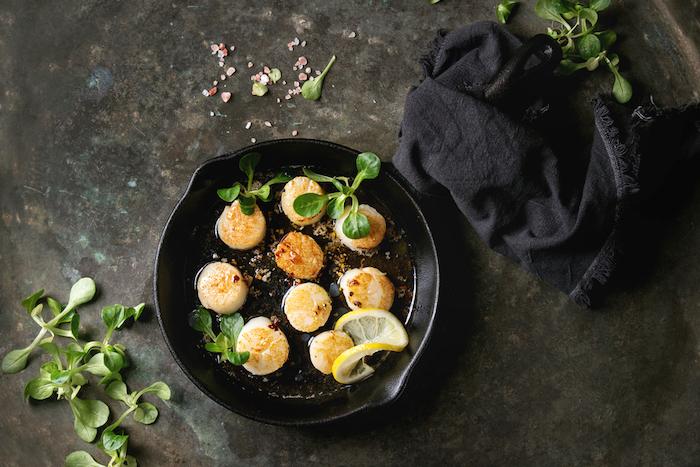 Olive oil
4 cloves of garlic
White pepper
Salt and fleur de sel
12 scallops
1 tablespoon of wild strawberry flavouring
1 tablespoon of Basil flavouring
1 teaspoon of Rose flavouring


Preparation:
Crush garlic cloves and place in a saucepan.
Cover with a glass of olive oil and the Rose and Wild Strawberry aromas.
Heat until simmering. Set aside for 1 hour.
Slice scallops horizontally into two slices.
Add salt and natural basil flavouring. Remove the garlic cloves from the olive oil and heat the oil again.
Carefully place the scallops in the oil and fry for one minute on each side until golden.
Add pepper and salt (fleur de sel).
Enjoy!
Flavors used in this recipe :