Discover the product
Our liquid colour are particularly suitable for all your culinary desires. Water-soluble, they mix perfectly with liquid preparations such as milk or yoghurt, pancake batter, custards, ice cream... . They colour all foods without risk to your health and bring pep to all your presentations! You can use them to reinforce the colour of a food or have fun creating unusual dishes: pink cream, orange rice, green shortbread...
The red colour is ideal for colouring all homemade yoghurts or smoothies flavoured with our natural strawberry, raspberry, red fruit, cherry flavours...
Precautions for use :
Keep out of reach of children
Composition

Beet red dye (from beet), acidifier: citric acid.

How to use it

A very economical product with a long shelf life.
For kitchen use only.
Shake the bottle well before each use.
Regulation
Natural Flavoring of vegetable origin obtained by extraction, concentration, distillation, roasting or fermentation in accordance with European legislation.
Designed with respect for men and the environment, the products of Neroliane restore the authentic Flavors for a modern kitchen.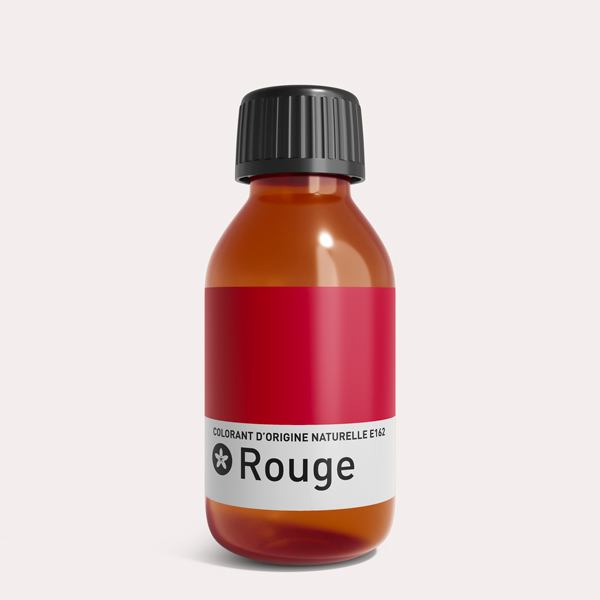 Technical data sheet


Natural Colour - Red