Mediterranean Octopus with Lemon Flavor
2 person(s)
Medium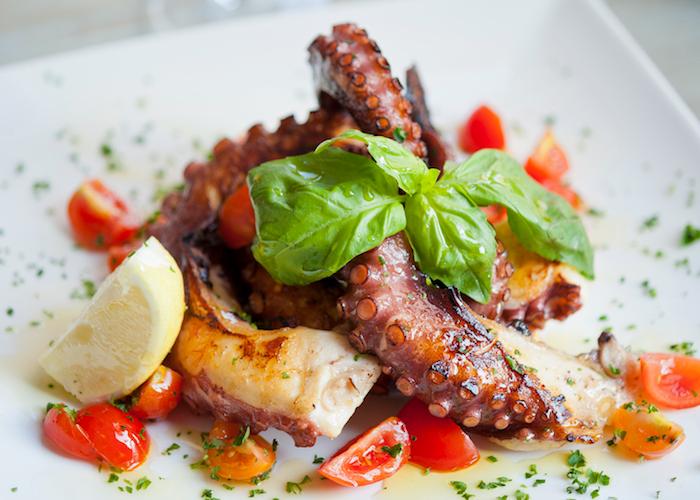 1 octopus
Salt and pepper
Olive oil
1 clove of garlic
20gr of thyme
50 cl of white wine
10 fresh black olives
20 small cherry tomatoes
4 drops of lemon flavouring
Preparation:
Clean the octopus, and remove all the skin, this may sound difficult but it is not.
Cut the head, empty the inside, then remove the skin (by pulling well on it) on the tentacles and the head, and cut it in small pieces.
Cut the garlic clove into small cubes.
Pit the fresh olives and cut them in half.
Cut the cherry tomatoes in half.
Fry the garlic and the octopus.
It must blanch in olive oil.
Add the white wine, thyme, tomatoes, lemon flavouring and olives and simmer over medium heat for 20 to 25 minutes (keep an eye on the cooking time, it must be tender).
Season with salt and pepper.
Serve immediately.
Good tasting!
Flavors used in this recipe :