Oatmeal with Vanilla and Salted Butter Caramel flavors
2 person(s)
Medium
Vegetarian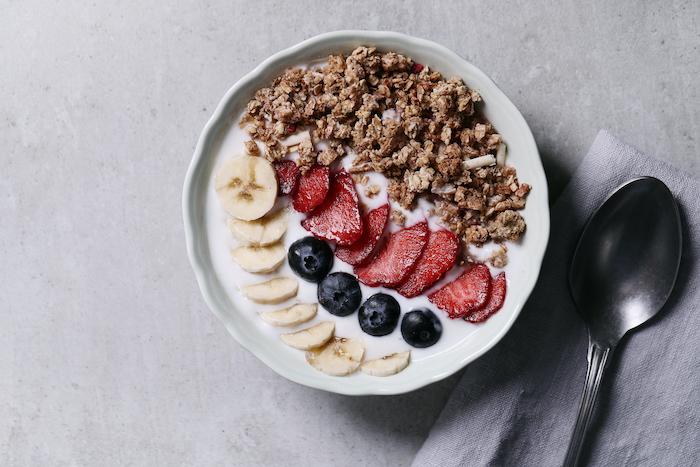 1L of almond milk
160g of oat flakes
2 tbsp. brown sugar
1 tsp. tablespoon of vanilla flavouring
1 tsp. tablespoon of salted butter caramel flavoring
Bring the milk to a boil and drop in the oats, stirring constantly.
Lower the heat and stir until it boils again.
Cover and simmer for 15 to 20 minutes, stirring occasionally.
Add sugar and vanilla and salted butter caramel flavors.
Serve in a bowl and add almonds, bananas or red fruits according to your taste.
Enjoy!
Flavors used in this recipe :