Tuna tartar with pistachio flavor
2 person(s)
Medium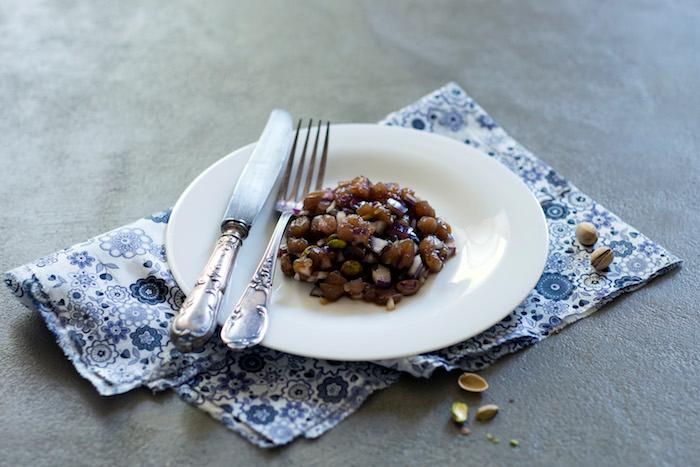 40g of pistachio
½ red onion
1 pinch of pepper
10cl of soy sauce
1 bunch of chives
5cl of sesame oil
150g of red or yellowfin tuna
4 drops of Pistachio flavor
Preparation:
Sauté the pistachios in a frying pan without fat for 2 minutes until lightly colored and remove to a plate.
Dice the tuna and put it in a bowl, add the pistachios, sesame oil, red onion and finely chopped chives.
Mix everything together and add pepper and 4 drops of pistachio flavouring.
Place the tartar in the refrigerator for 20 minutes to let it infuse.
Take it out, add the soy sauce, mix it well with a tablespoon.
And arrange it on a plate.
Enjoy your meal!
Flavors used in this recipe :
Certified by Ecocert-FR-BIO-01