This aroma is well suited to :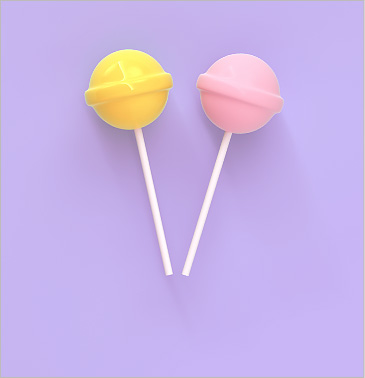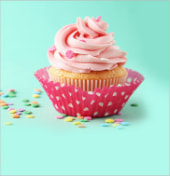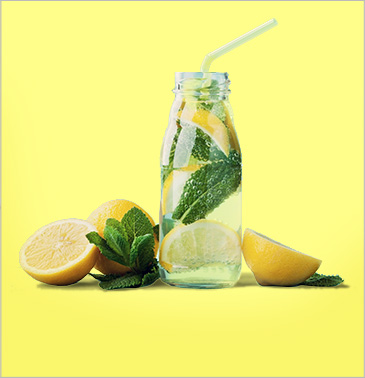 Dosing guide
Sage Organic Flavoring*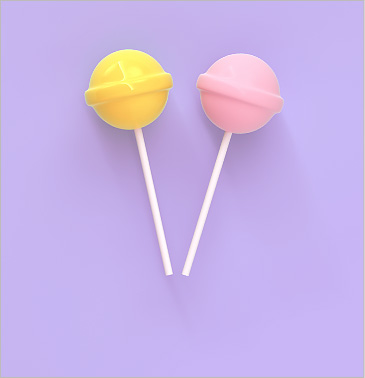 Confectionery
for 1Kg of preparation
1 cuillère à café
0,08 - 1%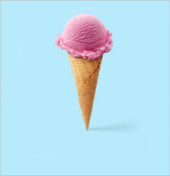 Ice cream
for 1L of preparation
1,5 cuillères à café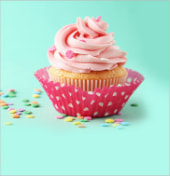 Patisserie
for 1Kg of preparation
1 cuillère à café
0,05% -0,08%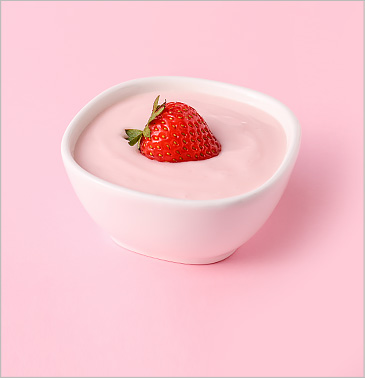 Yoghurt
for 1L of preparation
1 cuillère à café
Discover the product
*certified by Ecocert – FR-BIO-01
Sage, a medicinal plant renowned for its digestive properties, is an excellent ally in the kitchen! Italians love it and use it in many recipes - in piccata and saltimbocca, but also in frittata (omelettes). It is also a great addition to pasta and polenta dishes. There are many ways to use sage, whether fresh, dried or as an aroma. Traditionally, sage leaves are infused to treat everyday ailments. But this aromatic plant with a slightly bitter taste is also excellent in cooking!
Our natural organic sage flavor will allow you to twist many recipes, by incorporating it in butter sauces or by preparing olive oil flavored with sage. All you have to do is generously drizzle it over your pasta - gnocchi or ravioli, for example - and meat and fish dishes! You can also use it to make delicious risottos, with a drop or two of natural sage flavoring.
The natural organic sage flavor will also enhance the taste of your appetizers, in recipes for savory cookies, such as goat cheese madeleines, herbal shortbread (thyme, basil, oregano...), or in hummus for example! You can also add a drop of flavoring to your pizza dough for an immediate trip to Italy! A drop of natural organic sage flavoring in your honey, and you can give your desserts a delicious sage boost - in creme brulee, pies, custards, yogurt, ice cream...
Composition

Sugar syrup*, water, thickener: gum arabic E414*, flavoring preparations*.

* ingredients from Organic Agriculture: 100%

100% of total ingredients are of natural origin

Made in France

Type of flavorings

Liquid

How to use it

A very economical product with a long shelf life.
For kitchen use only.
Shake the bottle well before each use.
Regulation
Natural Flavoring of vegetable origin obtained by extraction, concentration, distillation, roasting or fermentation in accordance with European legislation.
Designed with respect for men and the environment, the products of Neroliane restore the authentic Flavors for a modern kitchen.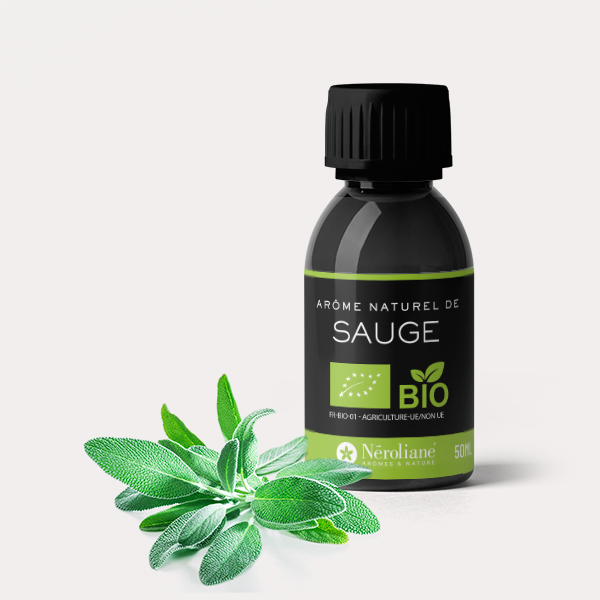 Technical data sheet


Sage Organic Flavoring*