Apricot tarte tatin with elderflower flavor
6 person(s)
Medium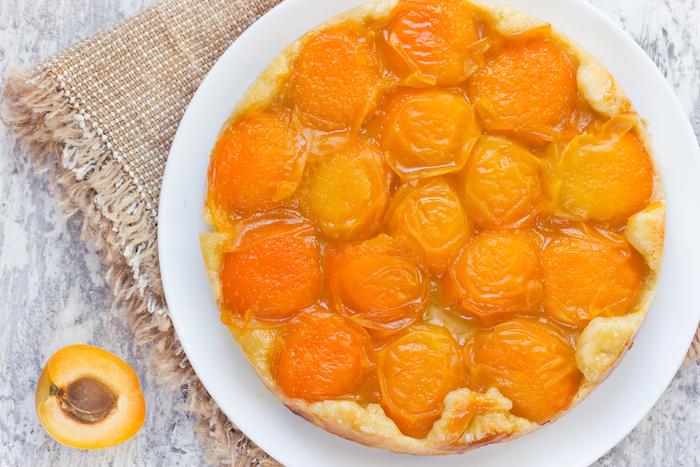 1 chunky pastry
70g of butter
80g of white sugar
12 soft apricots
20 drops of elderflower flavouring
Preparation time:
Preheat the oven to 180°C. Melt the butter, sugar and apricot flavouring until you have a caramel.
Pour it in the bottom of the round pan.
Wash the apricots and cut them in half, taking care to remove the pit. Place them pit side down in a pan with butter and the natural elderflower flavor.
Then place them in the round mold skin side down on the caramel, tightly packed.
Cover the preparation with the shortcrust pastry.
Bake for about 25 minutes.
Remove the tart from the oven, then turn it out onto a platter while it is still warm.
Enjoy!
Flavors used in this recipe :