Candied cherry tomatoes with garlic flavoring
4 person(s)
Long
Vegetarian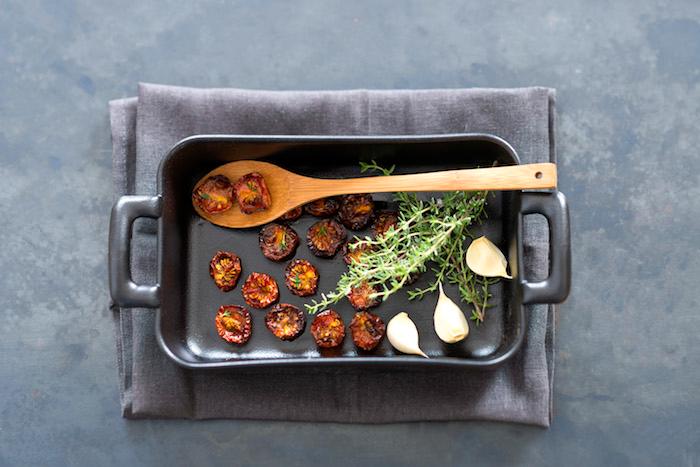 salt and pepper
5 cl of olive oil
20 cherry tomatoes
1 bunch of basil
1 bunch of chervil
1 bunch of chives
15g of powdered sugar
3 cloves of new garlic
2 drops of garlic flavouring
1 sprig of herbs (rosemary, thyme, Provence)
Preparation:
Cut your tomatoes in half.
Wash the zucchinis and cut them into slices.
Put them face up in a dish.
Add salt, pepper and herbs (if you like).
Drizzle with olive oil and sprinkle with a little powdered sugar.
Add the 2 drops of garlic flavouring.
Bake for at least 2 hours in a low oven (120/150ºC).
Enjoy!
Flavors used in this recipe :