Honey lollipop with elderflower and wild strawberry flavors
6 person(s)
Medium
Vegetarian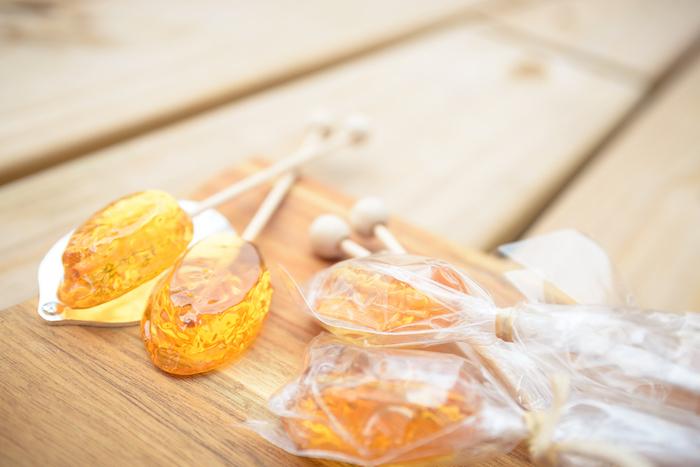 150g of water
150g acacia honey
240g of powdered cane sugar
2 teaspoons of wild strawberry flavouring
1 tsp. Coffee of elderflower flavoring
Preparation:
Place the mold on the perforated plate.
In a saucepan, pour the water and add the sugar and honey, and the flavouring Wild strawberry and elderflower.
Bring to a boil while stirring until 150°C/155°C. Remove from heat.
Quickly fill the moulds halfway up and place the stick.
Allow to harden then remove from the mould.
Enjoy!
Flavors used in this recipe :